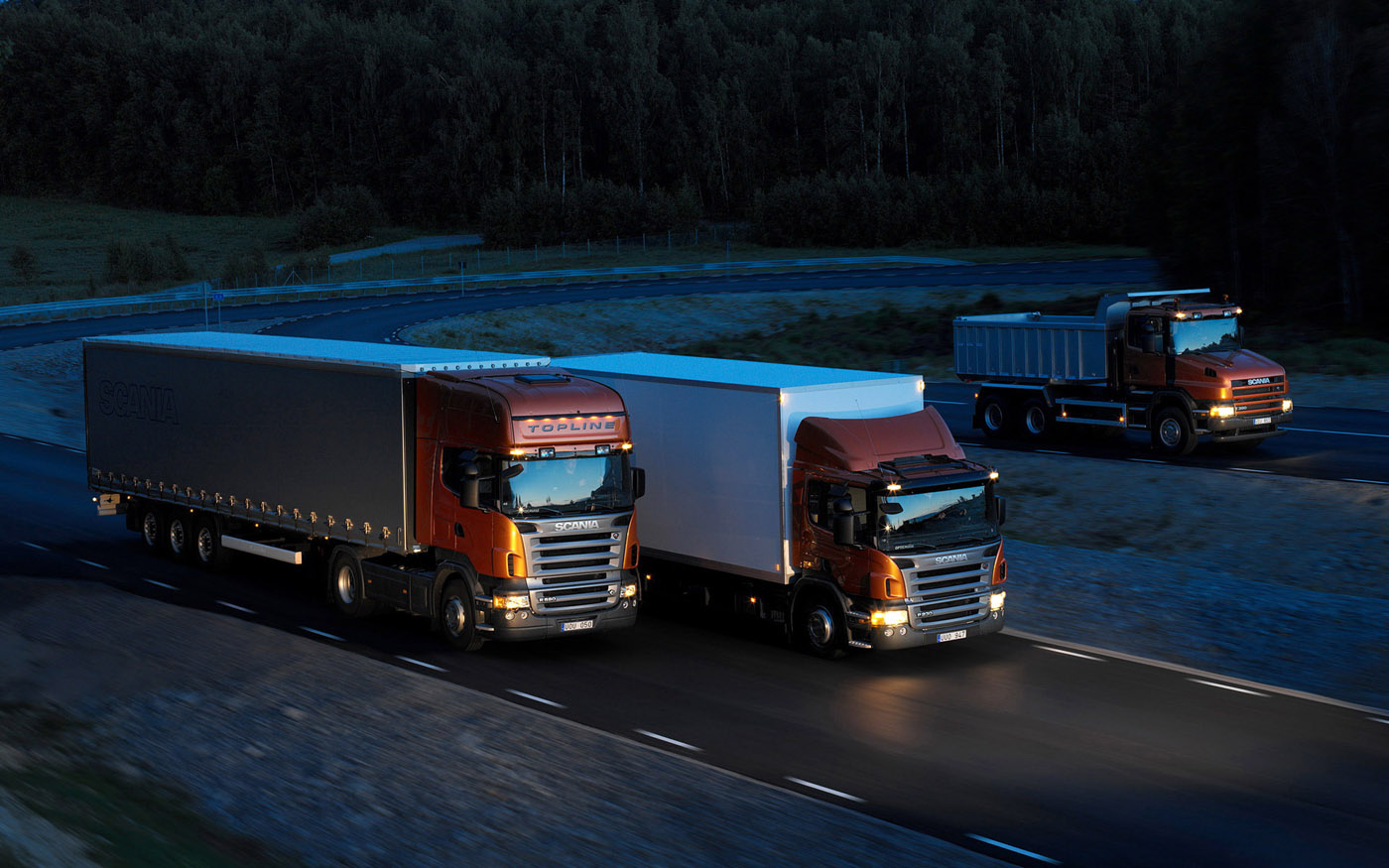 DRUMSKI KAMIONSKI TRANSPORT ROBE 
PUNI UTOVARI
DOTOVARI
ZBIRNI TRANSPORTI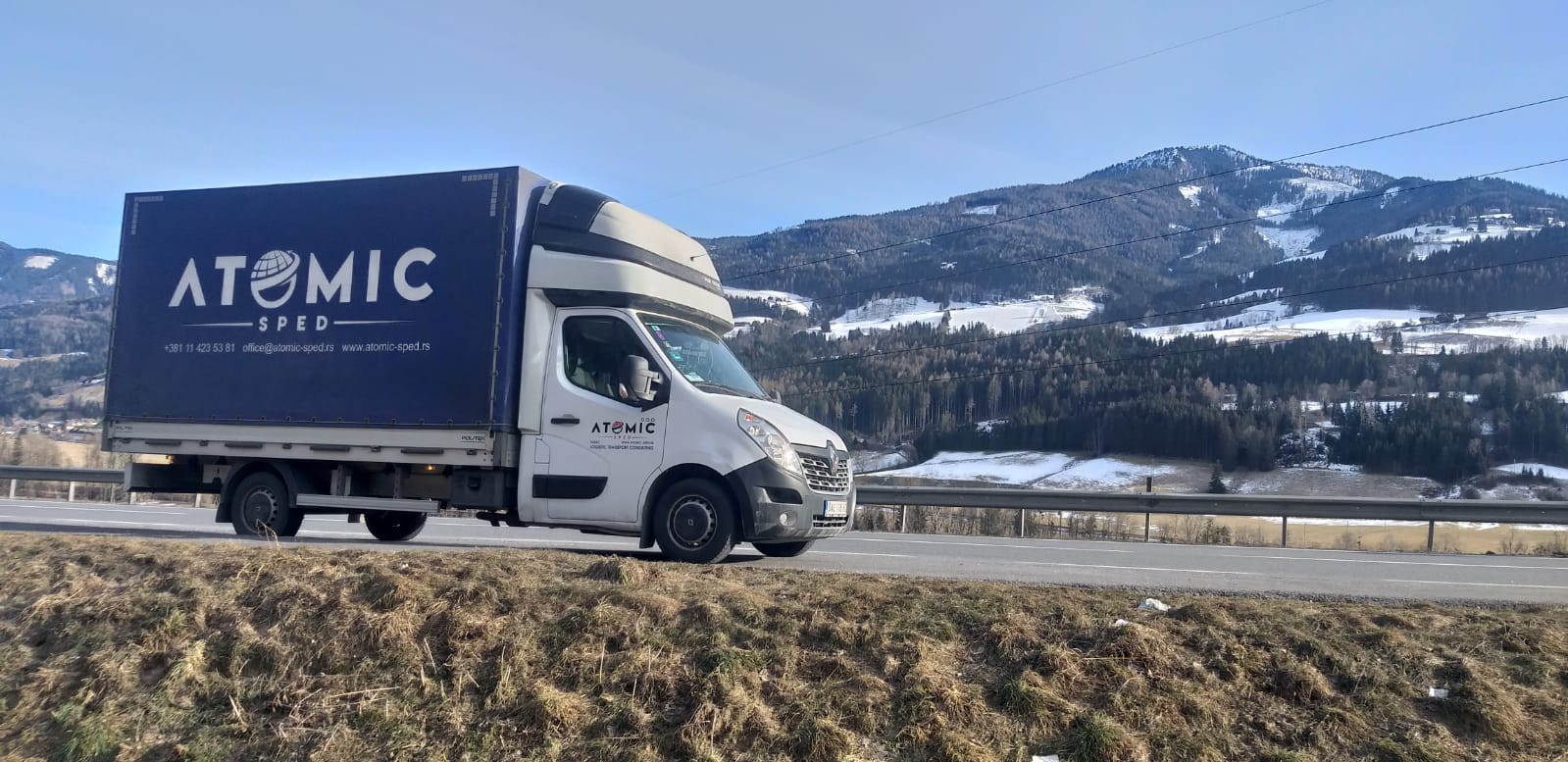 Nemačka
Francuska
Austrija
Španija
Beneluks
Skandinavija
i sve druge zemlje

VANGABARITNI TRANSPORT
International and local road transport
Atomic-sped through own and subcontractor fleet of vehicles can offer full truck load and partial loads on all routes. In order to protect the environment only vehicles with latest generation of EURO standards are being used. We can provide 24/7 GPS online tracking of vehicles for maximum safety. CMR insurance is standard while ALL RISK coverage can be done on client request.
Also to point special services:
Frigo transport (cold Chain)

Transport of oversize shipments (special transport)

Express transport 

Relocations
Full loads FTL
Direct transport refers to the transport of goods of one client, directly from the place of loading to the place of unloading. In that case, the travel time is the shortest possible, especially if two drivers are used (considering the legally regulated driving time during one day). Also, since there are no additional manipulations after loading, the goods arrive at the place of unloading the safest and safest. Atomic-Sped uses the latest generation vehicles and takes care of the environment itself.
Partial loading LTL
Transport of goods in reloading means that goods from several different customers can be found in the vehicle. This type of road transport is used for smaller shipments, when the arrival time may not be the fastest possible. Also, the price of transport itself is adjusted to the dimensions and weight of the goods, which makes significant savings. What is important to note is that the goods are not transhipped to the place of unloading, and therefore the security of the shipment is at a high level.
Groupage road trransport
Groupage transport means that the goods are collected in a warehouse, after which they are sent to the destination of unloading by one vehicle. It is suitable for small shipments, which do not suffer higher transport costs and can tolerate longer delivery times. They are especially suitable when the pick-up location is in urban areas where access to larger trucks is disabled. In that case, the consignment is picked up by smaller vehicles which are delivered to the collective warehouse. Atomic-Sped can arrange pick-up of the shipment from any location and safe transportation to the destination.
Type of trucks being used:
Curtain side trailer


Load 24,000kg/90m3/33ewp

Mega trailer


Load 24,000kg/100m3/33ewp

Tandem trailer


Load 15,000-22,000kg/120m3/36-38ewp

Trucks


Load till 3,2 t / 3,200kg/40m3/15ewp

Van vehicles


Load 1,200kg/15m3/4-9 ewp

Pick up


Load 800kg/1.5m3/1ewp
Routes:
Transport Italy
Transport Germany, France, Austria
Transport Benelux (Belgium, Netherlands, Luxembourg)
Transport Scandinavia (Norway, Sweden, Finland)
Transport Greece, Spain
Transport Turkey, Russia
Transport Switzerland
Transport Poland, Czech, Slovakia
…